High Pressure Laminate (HPL) Finishes


High Pressure Laminate (HPL) Furniture & Cabinetry Finishes

HPLs:
Durable resins used to make laminates are transparent and resistant to scratching, wear, water and chemicals. Thanks to its unique properties, Phenolic resin can be used to create attractive, durable surfaces with any desired design.

HPL Kitchen Cabinetry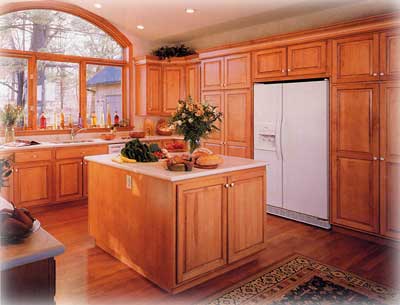 These laminates are used in case construction such as kitchen cabinetry, furniture, & more. Thanks to modern resins, these products are durable scratch-resistant heatproof chemical-resistant moisture-resistant & very attractive.

Construction:
High Pressure Laminates (HPLs) are made of several layers of material impregnated with phenolic resin and topped with one or more layers of decorative material, normally a photographic image of a wood grain. This is then treated with phenolic resin again.

The Assembly is Pressed Together:

High pressures (70-100 bar) and

High temperatures (140-160ºC)

The hard laminate sheets are then glued on a wood substrate using a waterproof adhesive.






HPL Sheets






High Pressure Laminates are preferred where durability, strength and resistance to heat and chemicals are required.



Decorative Laminates – A Major Application for HPLs:

Phenolic resin powder is mixed with other substances, including an aqueous solution, to form a resin or adhesive. A sheet of paper printed with a photo of a wood grain (or other) design is simultaneously soaked in a similar resin and then pressed onto the surface of the wood board.


---

references:


(1) IDES - Phenolic Resin

(2) Encyclopaedia Britannica - article-9051862

(3) DSM - http://www.dsm.com/en_US/html/dmm/faq_page.htm